ANNOUNCEMENT :
Since inception 12 years ago, AFRILINK CARGO SERVICES L.L.C has been trading wide range of products under the brand name DADA, BONITA AND MUSHE. On business demand and recommendations from customers, we now has a new name relevant to our products. Our new company name is 'DADA INTERNATIONAL TRADING, aligned with manufacturing and trading in our own range of DADA PRODUCTS.
SAME GREAT TEAM - SAME AMAZING PRODUCTS.

MANUFACTURING
One thing that we boost about and take pride in, is our products QUALITY. All our products are manufactured by adhering to highest quality standards. We dont keep stock. We make all our products fresh on order and ship it immediately so that our customers get their shipment fresh. Check out our products below.
10+ YEARS OF EXPEREINCE
Our Mantra for success is simple – Keep Customers happy. Customer satisfaction is paramount to us. Our products are exported to several countries and our clients are loyal to us. We strive to expand our territories and always welcome agents from all over the world. Contact us for partnership.
INTERNATIONAL TRADING
All our products are manufactured adhering with highest quality protocols. We do not keep any stock. All shipments are produced fresh and exported immediately. This way all our customers get their freshly produced goods. 
All our products meet EU and North American standards of health.
CHECK OUT ALL OUR PRODUCTS
OUR STRENGTHS AND CAPABILITIES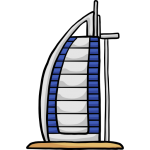 WE ARE BASED IN DUBAI
Ahlan Wa Sahlan ! Our head office is in Dubai, UAE, which is a major shipping HUB. We ship you goods in fastest transit time with maximum vessel connections. All the bookings, purchases and sales is entirely handled by Dubai team. We welcome you in our head office and look forward for a long term business partnership.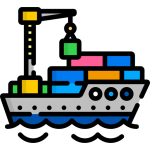 SHIPMENTS ON TIME
Our highly experienced logistics and production team seemlesly integrate and ensures all the shipments are exported as per the schedule and delivery timelines communicated to our client. Once production is completed, our inhouse customs clearing team finalizes all the export formalities needed by the port authority.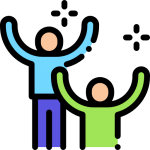 DELIVER YOUR DEMANDS
Being in manufacturing and exports industry, usually almost all clients have expectations and we always strive to exceed it. Having proper processes and protocols laid down in our SOP helps us to make sure all comittments to clients are fulfilled. Our quality control team ensures that highest customer satisfaction is achieved.
COMPETITIVE PRICING
YES ! We are confident about our product and our prices will surely impress you. Since we are into exporting our products across borders, we believe in making big volumes with less profit margins so that our customers can make more profit at their end. That's how we earn loyal clients. Explore our products & reach us for more info.
Primary focus on customer service & satisfaction
10+ successful years in business